Explore the opportunities of Lapelland sauna wagons – from holiday resorts to camping areas and private renting.
HOLIDAY RESORTS AND CAMPSITES
Lapelland is the easiest way to offer your resort guests a premium sauna experience. Depending on your concept, you can add just the sauna units or then have Lapelland tiny houses rented out with their own private saunas.
Increasing capacity later on is super flexible with short fulfilment times, modest initial capital requirements and non-existent construction worries.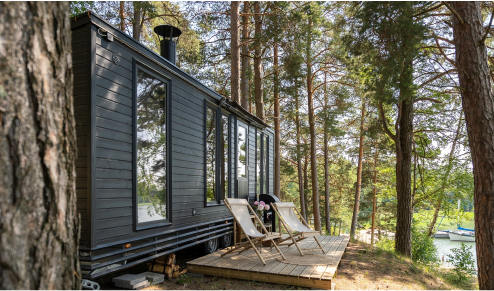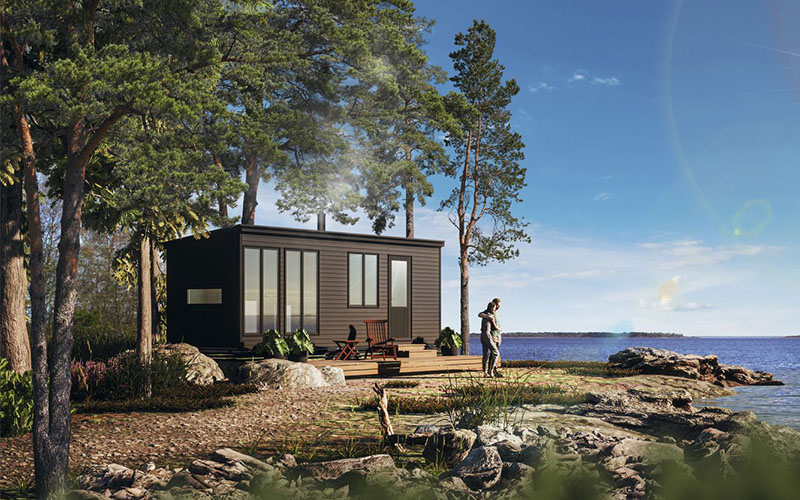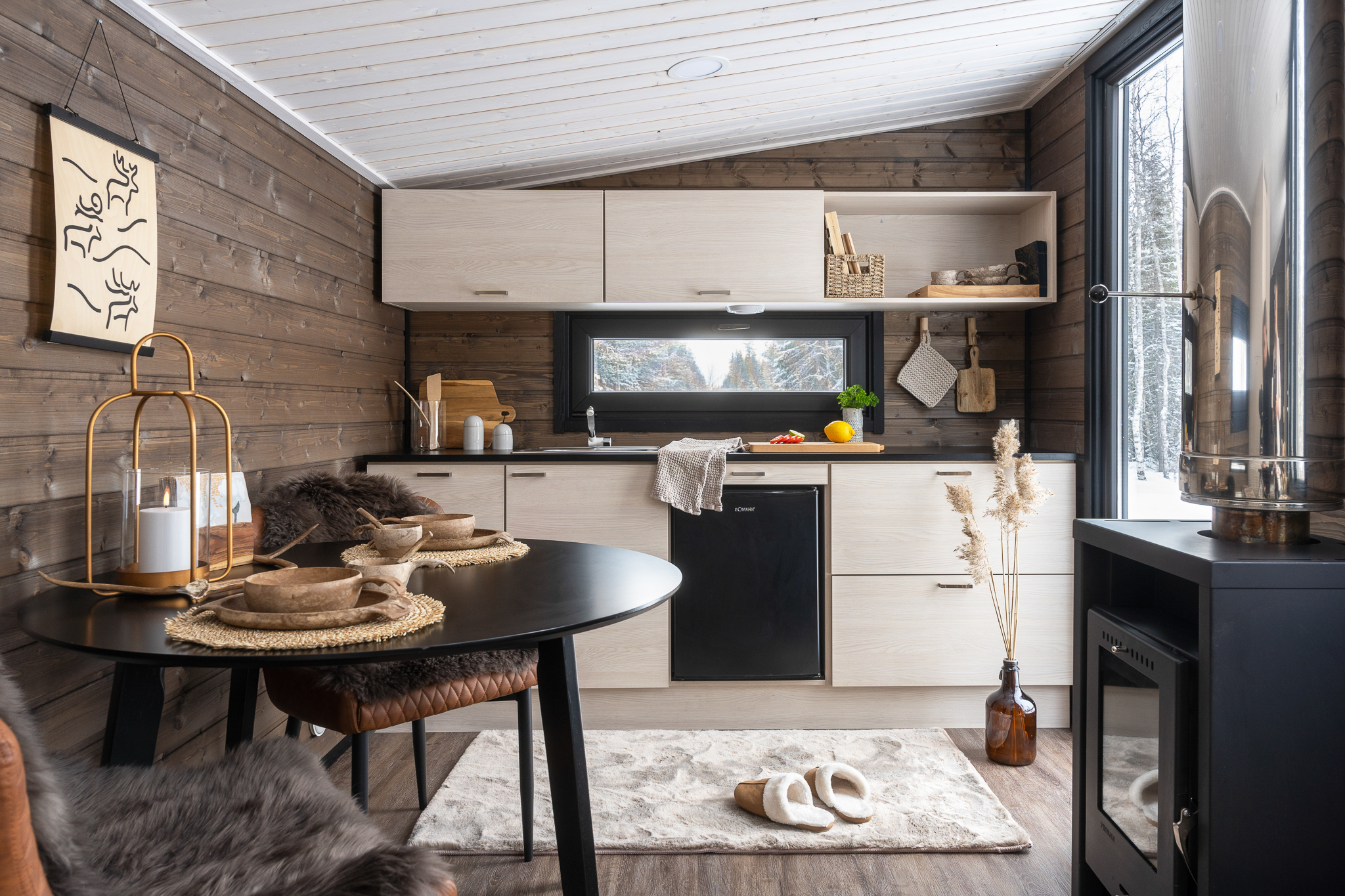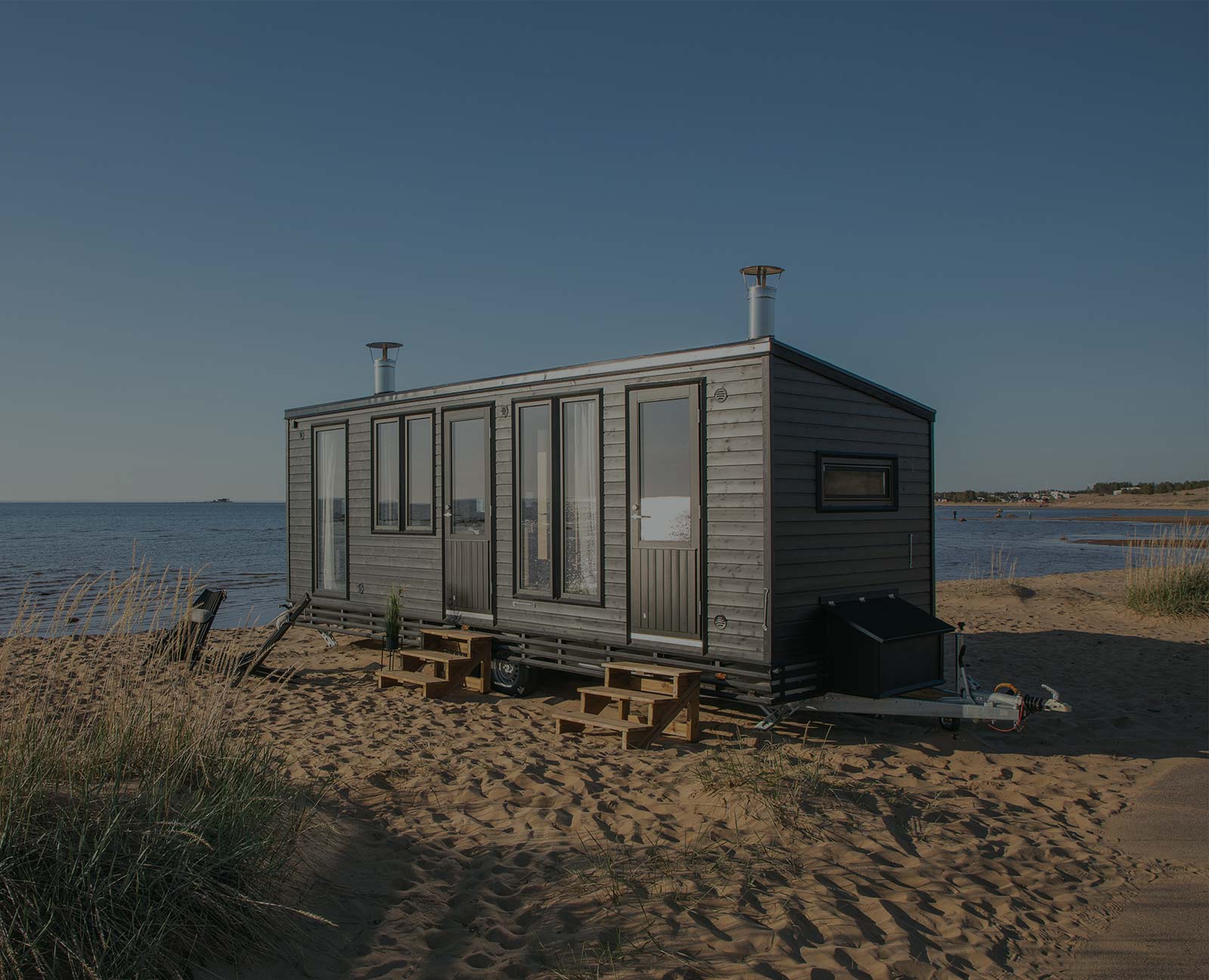 288898296_1817256601951275_7276938821484016084_n
"Functional and compact sleeping accommodation in connection with sauna. Can also be moved to another place if necessary"!
Pälvi Reponen & Pasi Kakkonen
Mikkeli
288898296_1817256601951275_7276938821484016084_n
"The Grand sauna wagon is definitely our best mobile sauna – and very popular"
Ari-Pekka Suomela
Finnish Sauna Society
288898296_1817256601951275_7276938821484016084_n
"The best thing about Lapelland wagons is that they are immediately ready for use!"
Satu Kangas, Lap House
Rovaniemi
288898296_1817256601951275_7276938821484016084_n
"Very functional and stylish cabin. The transaction was really effortless, our wishes were listened to and the transport service worked great"!
288898296_1817256601951275_7276938821484016084_n
"Our customers have given a rating of 9.7 on Booking.com. The mobile home has an excellent sauna and compact accommodation with everything you need."
Satu Palosaari, Palosaari Reindeer and fishing farm
Kuusamo
288898296_1817256601951275_7276938821484016084_n
"The tiny house arrived on time and with all the right modifications. The house is high-quality and cozy – and enough for two people."
Helena & Seppo Heinänen
Tampere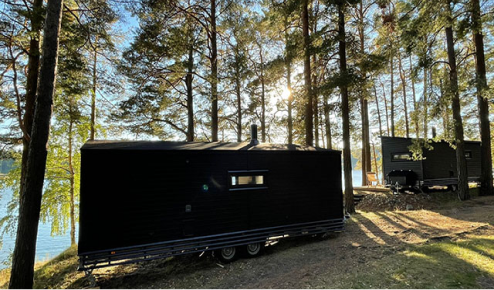 Lapelland tiny houses have quickly become popular with caravanners, mainly as wagons for seasonal pitches. Lapelland tiny houses can inceasingly be found in several campsites across Finland and the rest of Europe.
Utilise the emerging market as a caravan vendor and offer your clients a seasonal wagon that's extremely spacious, durable and sturdy.
Many Airbnb hosts and small-scale hospitality entrepreneurs have discovered the benefits of Lapelland sauna wagons as a steady stream of income.
Low investment costs, fast delivery time and the possibility of offering your guests a memorably relaxing stay all make Lapelland a highly attractive option.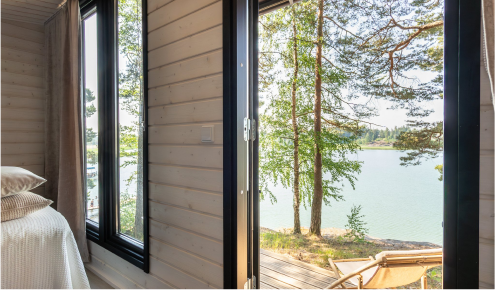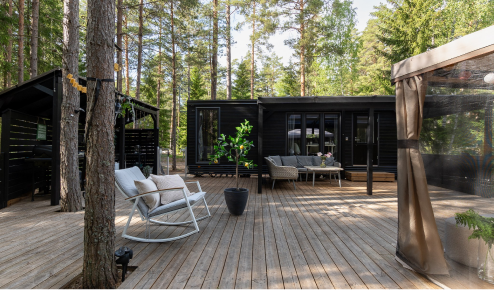 TERRACE, GARDEN & LANDSCAPE DESIGN
Mobile sauna and cabin buildings are a great option in designing creative and modifiable spaces for recreation.
Lapelland wagons can be fitted into the landscape just like fixed buildings – and when the need arises, they can be moved to another location.
Forget about long business trips and expensive hotel nights: accommodate yourself or your employees right where the work takes place.
Ensure comfortable resting and washing facilities even on more remote sites – a spacious kitchen, clean toilets and a relaxing sauna bring unique comfort to living and staying.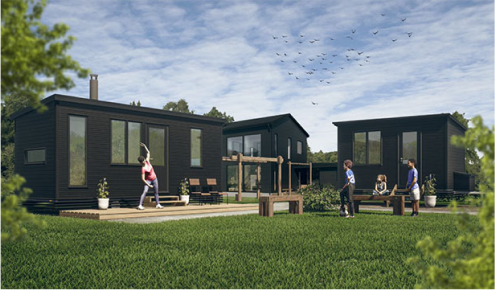 JUST LEAVE US YOUR DETAILS AND WE'LL BE IN TOUCH WITH YOU